Discover more from Political Junkie
News you can use about politics, culture, media, and higher education.
Over 4,000 subscribers
America at a Crossroads
Plus: what is to be done with the Police, capitalism, and more, in this week's issue of Public Seminar
We are making some changes at Public Seminar: this newsletter has been so successful that soon we will be reinstating the Public Seminar-only newsletter for the weekly issue. Your subscription to Political Junkie will transfer over to that account — and you will keep getting this unless you unsubscribe below. This newsletter will continue to exist as a link between you and Public Seminar, and as a platform for editorial commentary.
And read to the bottom: there's more than enough at Public Seminar to keep you occupied.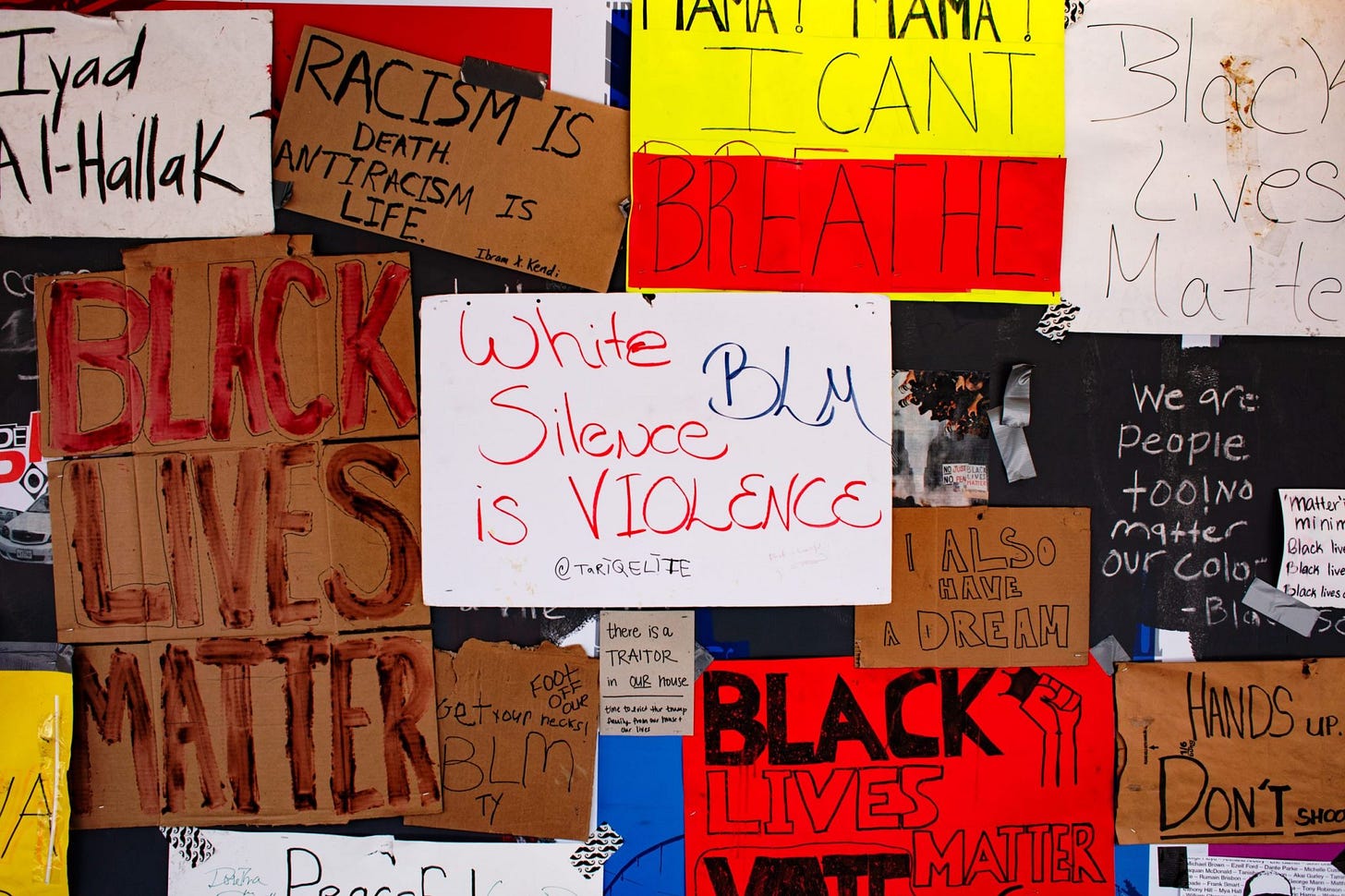 Signs at Black Lives Matter Plaza near the White House on June 20, 2020. Photo credit: Johnny Silvercloud / Shutterstock.com.
In this week's issue:
America at a Crossroads
What Is To Be Done with the Police?
Reflections
Capitalism
Back to School
And you also might be interested in:
Claire Potter is co-executive editor of Public Seminar, Professor of History at The New School for Social Research, and author of Political Junkies: From Talk Radio to Twitter, How Alternative Media Hooked us on Politics and Broke Our Democracy (Basic Books, 2020). You can tweet with her @TenuredRadical.