Discover more from Political Junkie
News you can use about politics, culture, media, and higher education.
Over 4,000 subscribers
I Tore It Up
On the day after Trump's acquittal, Nancy Pelosi and Mitt Romney point us to a way forward
One of the best and most useful political skills in the Age of Trump is the ability to accept defeat and move on to the next battle. There are any number of ways of doing this. For example, on Tuesday night, following Donald J. Trump's refusal to shake her hand before the State of the Union and his delivery of a speech full of falsehoods and half-truths (particularly in its claims about crime and health care), Speaker of the House Nancy Pelosi stood up, tapped the pages of the speech on the desk to align them perfectly, tore them in half, and tossed them aside like so much trash. Nothing says "moving on!" like that. And in case you missed the point, the gaggle of reporters that follows Pelosi around the Hill asked her point-blank what she thought of the President's speech. "I tore it up," she deadpanned.
End of conversation. Conservative pundits are now shrieking about how inappropriate Pelosi's theatrical destruction was, I guess because everything Trump touches becomes a sacred object. But after a State of the Union that closely resembled the classic TV game show "Queen for a Day," in which contestants told their tale of woe to a national audience and received presents in return, Pelosi could have eaten the speech and it would not have registered on my Shock-O-Meter.
At a moment in which political culture has become downright loony, I enjoy these Pelosi moments and anticipate the pleasure of new ones. She has developed a rhythm and a style. Her reiteration of the obvious reassures the rest of us that we are not crazy: the Trump presidency and the GOP may be real, but it is not normal. I also like it that Speaker Pelosi, by refusing to play the game of saying things we already know as if they constitute "breaking news," calls the question on contemporary political media's embrace of what, in a 1962 book, Daniel Boorstin dubbed "the pseudo-event." For example, on January 8 2020, when members of her press gaggle asked for the trillionth time or so if and when she planned to send the articles of impeachment to the Senate, Pelosi turned to them and asked (in a tone that chills the heart of anyone who ever got caught sneaking in after curfew): "Do you listen when I speak?"
Impeachment reminds us that we can now more or less predict the news. Trump will demand something, and Senate Majority Leader Mitch McConnell or Attorney General William Barr or Trump appointees in the Supreme Court will make it so. He will do something norm-breaking, and White House spokespeople will tell us either that it didn't happen, that Obama did it, or that the president's power is limitless.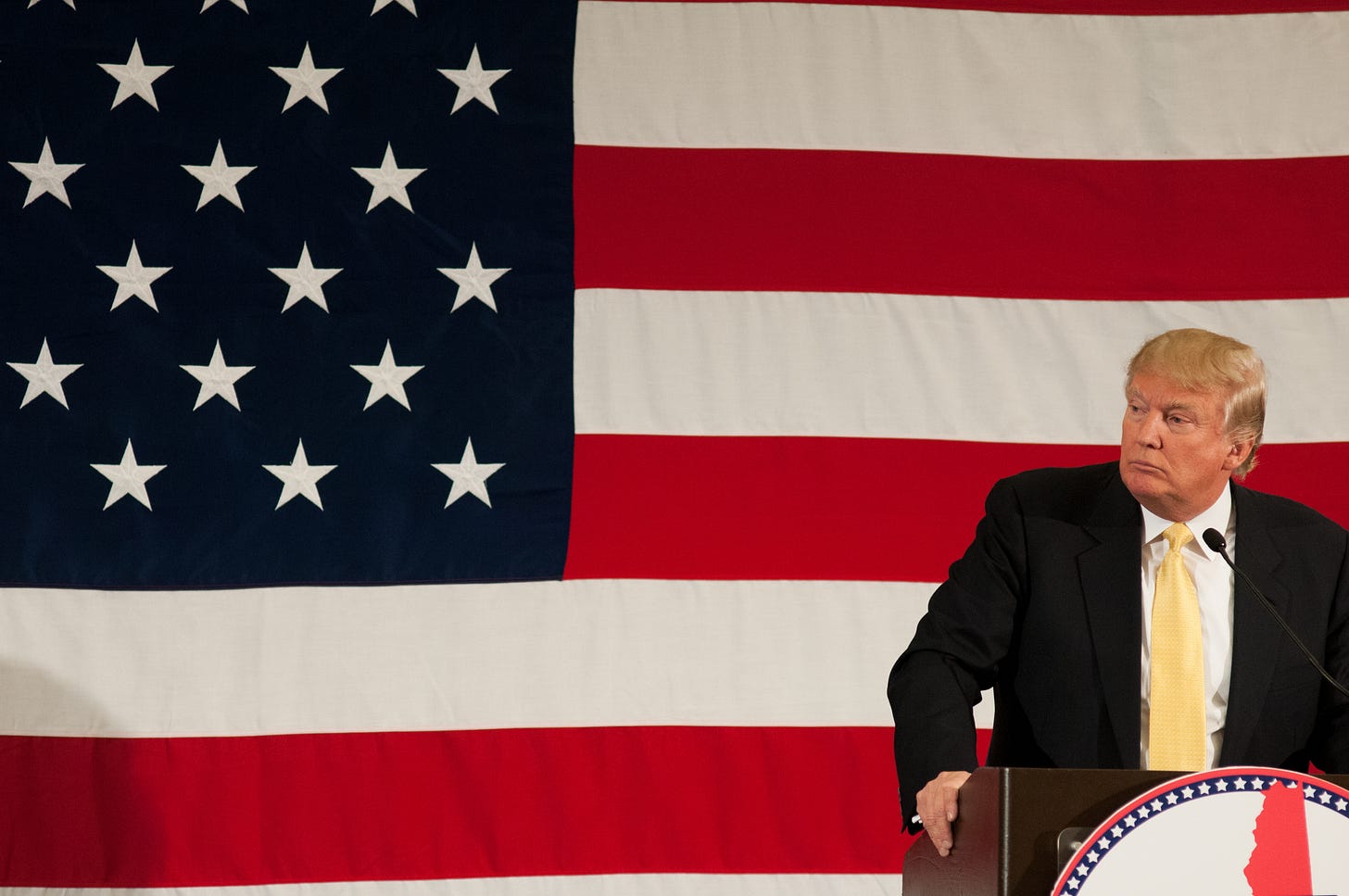 We knew the two bills of impeachment against President Trump would fail. Instead, the newsworthy question was: how nakedly would GOP Senators display their subservience to the man they have handed their party over to? Today, Public Seminar political correspondent Heather Cox Richardson walks you through it, discussing what we should expect as Trump consolidates his grip over the GOP and the political process. And my co-Executive Editor, Jim Miller, provides some useful advice about what we actually need to do to remove Trump: vote, no matter how far left the Democratic candidate is. We are now officially in Weimar, Miller writes, and socialism is entirely consistent with the Western democratic traditions. If the Bernie Sanders surge is real, this is no time for Americans who care about the survival of our democracy to get squeamish about where the Democratic nominee sits on the political spectrum.
The failure to remove the President yesterday was also leavened — a bit — by Utah Senator Mitt Romney's decision to choose God over political expediency and vote against the President on one count. I was particularly moved by this: I do not think I am alone in regarding Romney as an excruciatingly cautious, if personally likeable, conservative. Romney's explanation that he would not lie at Trump's command appeared to cause him too to be visibly overcome by emotion. This may be because, for many Mormons, the prospect of not rejoining one's family in Heaven because of incurring God's displeasure is real, a prospect that Trump's evangelical base seems to think they can game until the moment they sign Saint Peter's book. Or perhaps Romney was girding himself in anticipation of the torrent of abuse that followed from the White House, his fellow Republicans, and a conservative populist punditocracy that is calling for his expulsion from a GOP that is functioning more and more like one of New York City's Five Families.
I don't want to romanticize Romney's decision. But like Pelosi's simple, pointed interventions, it reminds us that even at the height of partisan tensions, good men and women can choose right over wrong, even when it is sure that they will lose. And I hope that Senators Susan Collins, Lamar Alexander, and Lisa Murkowski went to bed last night knowing that, in their cowardice and fear, they abandoned a good man — as well as their country.
It was certainly meaningful to Romney's colleagues: Democratic Senators were deeply moved by his vote and the speech that accompanied it. They have watched other beloved GOP colleagues succumb to fear, and to the forms of avarice that make Trump the price the GOP is willing to pay to achieve its long-cherished goal: complete control over the laws and morals of this country. As Ohio Democratic Senator Sherrod Brown notes in today's New York Times, it is this fear of excommunication, a social death that has been meted out to Never Trumpers, that keeps the party in line. Mitch McConnell and his merry band of delusional conspiracy theorists are less afraid of being branded as fools and liars than they are of the populist contempt that will rain down on them as soon as Donald Trump wills it to be so.
In other news: