Discover more from Political Junkie
News you can use about politics, culture, media, and higher education.
Over 4,000 subscribers
Pandemically Yours
In the time of plague, Public Seminar is here for you
Today, we added a new tag at Public Seminar: pandemic.
You might think: hey, it's about time — and we agree. One of the features of this moment is how we remain ourselves -- and also shift our coverage to take account of the biggest story out there. We want to strike a balance between being informative, without repeating what you are learning from your other news outlets; telling the truth, without frightening people, and entertaining you with different stories and interviews without looking like we have our heads in the sand.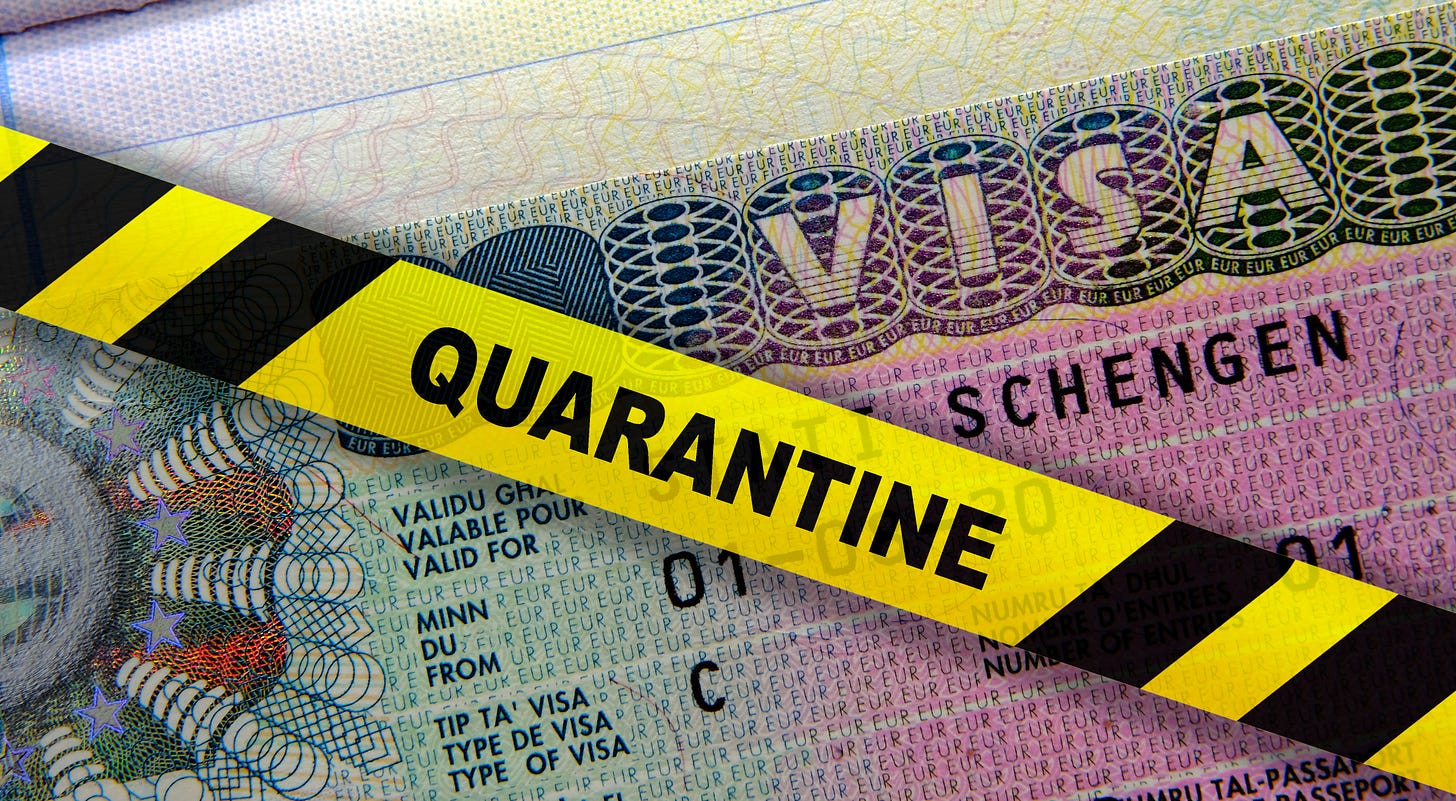 Indeed, the coronavirus pandemic implicates everything that makes Public Seminar what it is.
For example, Public Seminar is one of the few publications that explicitly covers modern capitalism. And are we suited to a moment when our overheated markets are imploding! There will be plenty of worthy topics in the coming weeks, as the economy slows, work moves into the home, and the federal government tries to bail out hundreds of businesses across multiple sectors of the economy — simultaneously. New focuses for coverage are emerging as professional sports, late-night shows, theme parks, Broadway, and the college basketball tournaments shut down. How many of us understood how many billions of dollars depend on Americans' bottomless craving for entertainment?
And if, for a year, hundreds of thousands of fans do not fly around the country for a college basketball tournament, might we be able to have a conversation about why big-time sports—and the profits that go to corporations, but not to students—dominate higher education?
We will keep covering the presidential candidates, but with additional attention to how you run a national campaign— without shaking hands, flying, and holding rallies? Expect a more carefully scripted campaign, by the way, to strengthen Joe Biden's hand. More skilled at looking spontaneous when he is reading from a teleprompter than he is when speaking spontaneously, suddenly the playing field with the inspirational Bernie Sanders and the reality show Donald Trump seems a lot more level. See Micah Sifry on how campaigning must change, Jeff Isaac on why we need a "public health" President, and Heather Cox Richardson on how Donald Trump's usual evasions have a disproportionate effect at the moment like this — but so does the media's confusion about how to cover him.
And we won't neglect our cultural coverage either. Literature, history, art, philosophy help us understand our world — but they make it worth living too. As the anxiety of these early days eases, and we settle into our new routines, Public Seminar will be here — to inform, to distract, and to help you think about our shared commitments to each other in the time of plague.
What we are reading this weekend: