Discover more from Political Junkie
News you can use about politics, culture, media, and higher education.
Over 4,000 subscribers
Praise the Lord and Pass the Hand Sanitizer
To heck with elections: we're all at war with a virus now
Want to read this post at Public Seminar? Click here.
Yes, there were primary elections last night: at least two of the states that went to the polls, Arizona and Florida, will be extremely important in November. Ohio will also be important to the nominating process and should have voted today too. But for better or for worse, Republican Governor Mike DeWine decided to follow his state Health Director's recommendation to postpone voting, due to the swiftly escalating coronavirus pandemic.
We agree with Governor DeWine on this thing, and perhaps this thing only. While the coronavirus pandemic is endlessly political, public health is more important things than politics now. We say this even though intervening in the election in this practical way may a signal how the legitimacy of the 2020 cycle will be tainted and contested.
To say that this moment in history is unsettling only shows that we may be running out of words to describe what is happening to our natural world. We have had raging fires in Australia, vicious hurricanes and tornadoes, and 100-year floods with regularity. Now we have a mutated virus that lives for hours outside a host, one for which there is no vaccine, an inadequate number of tests, few treatments, and not enough beds and oxygen to treat a spike in the number of critically ill people.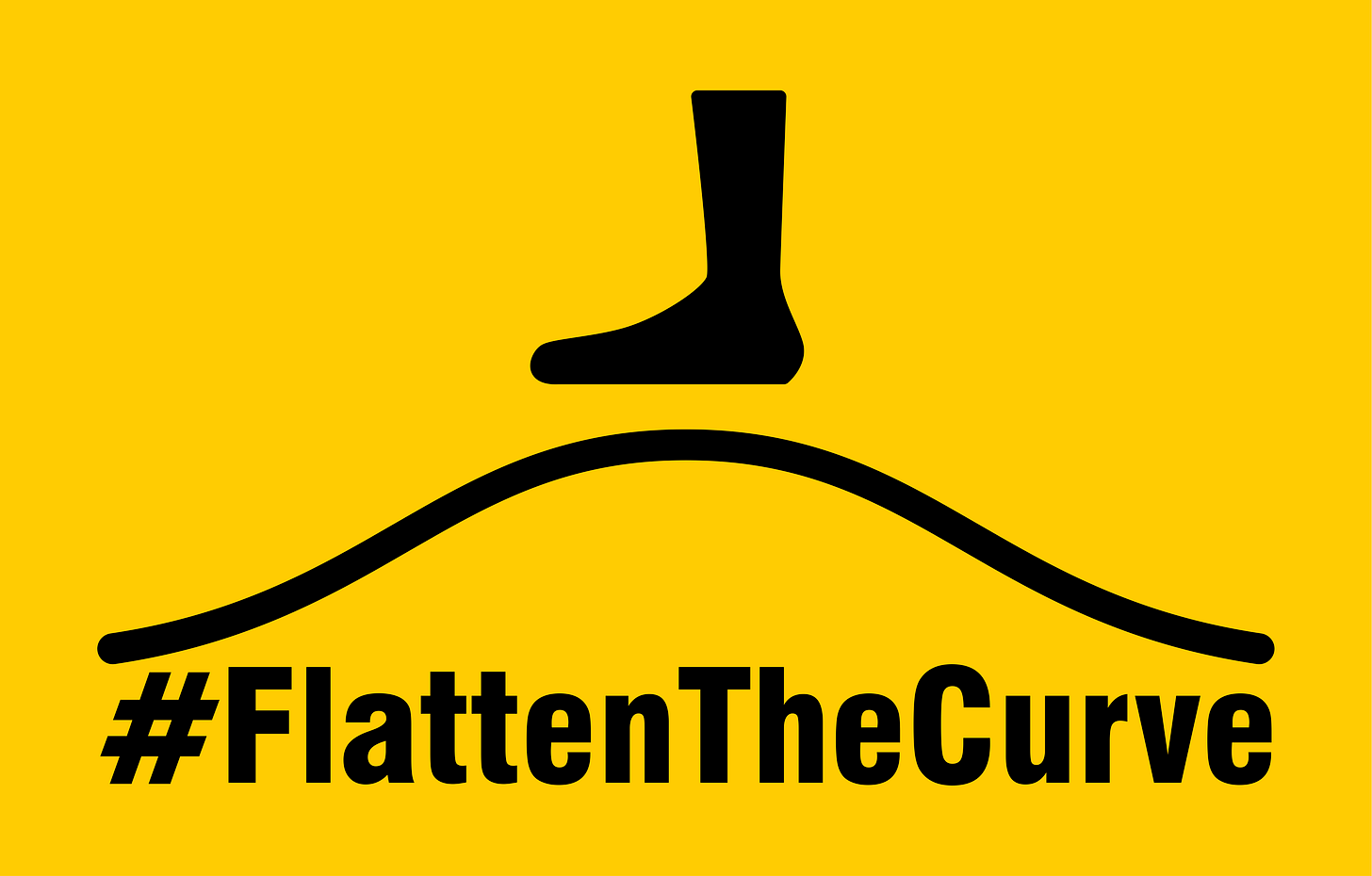 The staff of Public Seminar is self-quarantining or in social isolation. By later in the week, if the rumors coming out of New York's City Hall are any indication, we may be sheltering in place as San Franciscans are, even though Governor Andrew Cuomo says it is not happening. If you are not a New Yorker, you may not understand how the government operates here. Still, it works like this. Mayor Bill de Blasio says a thing may happen. Governor Cuomo says that this something will not happen unless he gives permission. Shortly afterward, the thing the mayor has previously announced happens – by decree of the governor.
Because of the internet, however, we are all still together, and boy howdy, do we have an issue for you this week.
We begin with a soulful essay by Jeff Isaac about the virtues of ideological inconsistency. Isaac's life experiences have caused him to change his mind, and he wonders why Bernie Sanders is proud of the fact that he has not. "When I was a grad student almost forty years ago, I seriously believed that ideological consistency and fidelity to an idea is what mattered most in life," Isaac writes. "But everything I have experienced since has led me to abandon this belief."
Next, we dig into life in the time of a pandemic. Alex Aleinikoff points out that coronavirus has had the effect of rendering Americans virtually immobile, a condition that Donald Trump has sought to impose on the rest of the world. Micah Sifry explains why all of our public rituals must change – now. Jeffrey Wasserstrom looks at the ongoing political turmoil in Hong Kong, and the impact of coronavirus on that city's contested relationship with China. Eileen Sperry reminds us that just as earlier generations kept records of their pandemics, Twitter will preserve the story of coronavirus. Sidney Tarrow points out a curious – and heartening – phenomenon: when governments fumble the ball in the face of threats to public health, grassroots movements rise to meet the challenge. And finally, the Past Present podcast team –Nicole Hemmer, Natalia Mehlman Petrzela, and Neil Young – devote an episode to the history of quarantine.
OK: we'll give you a rest from disease. You need books to read while you are sheltering in place, right? Plamena Malinovais interviews Patrick Radden Keefe, winner of the National Book Critics Circle Award for general nonfiction about his absorbing Say Nothing: A True Story of Murder and Memory in Northern Ireland (Doubleday, 2019). And we end with Quizayra Gonzalez's tribute to a fixture of New York life and the place you may be able to find milk, toilet paper, and other necessary supplies when CVS is out: the bodega.
What you will also find at the bodega, Gonzalez writes, is community. And in the coming weeks, that's what you will find at Public Seminar as well.
Our door is always open.