Discover more from Political Junkie
News you can use about politics, culture, media, and higher education.
Over 4,000 subscribers
What We Left Behind
Abandoning the city in an emergency might be the smart thing to do, but it doesn't necessarily feel good.
I have many memories of 9/11, but this is one.
I remember meeting a fellow New Yorker for coffee on the small New England campus where we both taught. Both of us had been fielding calls and emails all day from people around the country who wanted to know if we were ok, and we were both glad to reassure people that we were. Instantly, my colleague Magda and I agreed that we would give anything to be in New York with our friends.
It was our city. They were our people. And we weren't there. It was awful.
Perhaps not accidentally, when both of us had the chance to take new jobs that allowed us to return to New York full time, we did, first me and then her. My point is this: even as other people were deciding that they could never feel safe in New York again, some of us knew that we wouldn't ever feel completely ourselves again if we did not return to the city that now had that open, gaping wound in its skyline.
This move was how my life partner and I found ourselves in a skinny, steel, and glass tower perilously near the Brooklyn waterfront on October 22, 2012, as Hurricane Sandy made landfall at high tide.
Our refrigerator packed with food and devices charged, we watched one of the biggest, whacking hurricanes I have ever been in (yes, I am an extreme weather junkie too) rip across Manhattan and drown our city. Outside one set of windows, the East River gushed up the Brooklyn-Battery Tunnel. Later in the evening, through the second set of windows, we saw a huge electrical flash, when the Con Ed substation on 14th street blew up, workers trapped inside with the rising waters. (Gentle reader, they were rescued. The Lower Manhattan electrical infrastructure was not.) To the south, we saw a plume of smoke as one of New York's unique, working-class, beach communities burned to the ground.
It was terrifying. And probably stupid. But we were there.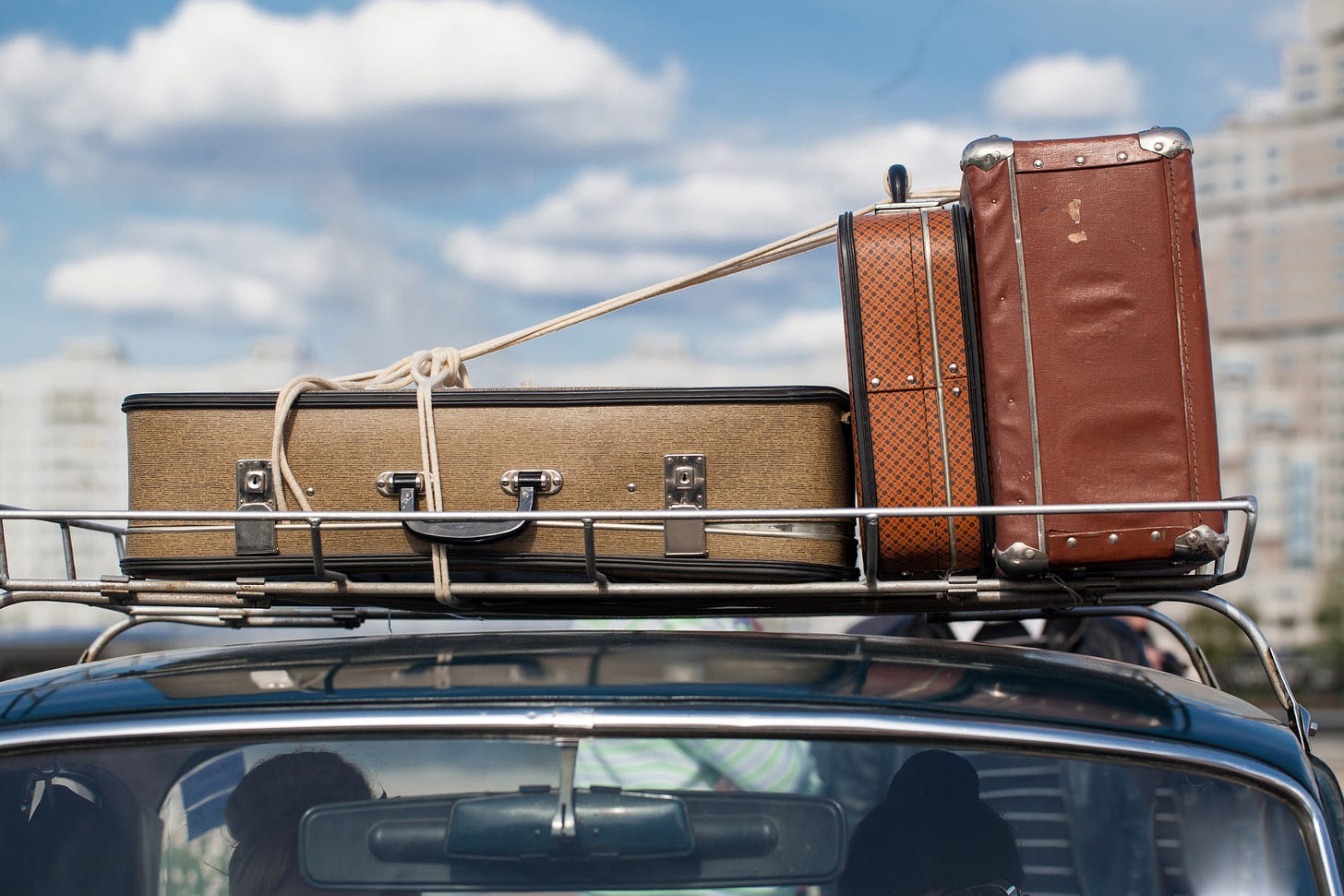 Now, almost eight years later, we aren't. Yesterday, my household decamped indefinitely to our other home to wait out the coronavirus. For those who think this way, yes, I am entirely aware that this is a privilege that many people would take advantage of if they could. However, it seems like a wise thing to do, for ourselves and others. No one knows how well the city will respond to this crisis. It may also make sense for people to spread themselves out if they can, lessening the burden on an infrastructure that has difficulty coping at the best of times. Should one or the other of us become sick, a small town hospital is as likely to keep us alive as a fancy university hospital.
Our local hospital also may be more likely to have a place to put us than our diminished cohort of New York hospitals, where at the best of times, you can be critically ill and still wait on a gurney in the hall for days. And this isn't an accident, folks (for the duration, I am just going to start talking like Joe Biden.) As Public Seminar friend Helaine Olen wrote in the Washington Post (March 13, 2020), "Our moment of crisis is decades in the making, the endgame of decades of embracing the idea that we are not interconnected, that it is each man and woman for themselves."
Olen goes on to show how the disinvestment in our public health infrastructure, long before Trump came in with his wrecking ball, has led us to this moment. Indeed. Saint Vincent's, my nearest hospital, was thoughtfully and prudently converted to condominiums for the 1% a few years ago. Our only consolation now is a mean one: that the owners will, for probably a decade, be unable to sell them for anything like what they paid.
Here in our other home, we think we will be fine, or as close to fine as we can be under the circumstances. There are outdoor spaces that allow us to get outside without encountering anyone, or staying a prudent distance from those people we do meet. Here, we have more room to store even more toilet paper, should we be moved to get up at 6 a.m. when it arrives at the local CVS drugstore. Here, there are as many books as there are in our New York home — and the local bookstore owner will meet us at the door to take our credit card and hand over a volume or two should we need more.
Here, we can answer the emails and godawful Zoom calls as well as we can anywhere.
And yet, it is a familiar and melancholy moment. Once we abandoned the city by accident, now we have done so by design.
I can only hope that for our city's sake — and yours — that this is over soon.
Non-apocalyptic coronavirus reading:
Resources for an open-ended pandemic: